Intelligent Retail Systems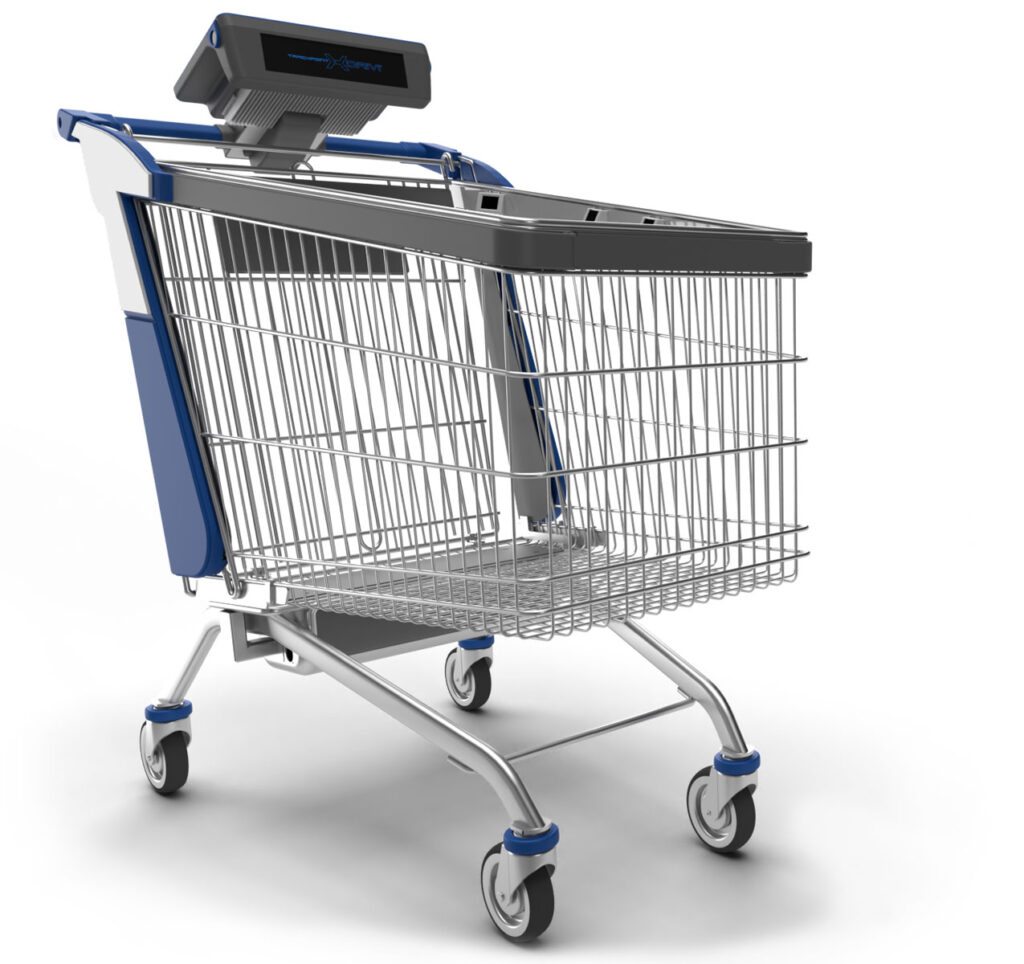 World's First Modular
Artificial Intelligence 'Smart-Cart' with Computer Vision
Tracxpoint is a loss-prevention system designed to keep shopping carts from becoming a liability to retail stores.
AI 'Smart-Carts' + Deep Learning
Tracxpoint's Daivi® & the CHECXiN® cart management system revolutionizes the supermarket shopping experience with Computer Vision and Machine Learning technology.
The smart IoT cart recognizes the shopper, loads their shopping list and buying patterns suggesting compatible products and providing the most valuable offer.
Daivi's 6 onboard A-Eye® cameras add and deduct the cost of each item placed in, or removed from the cart, weighing the product for secured auditing purposes. Able to recognized just as well as the Human Eye, Daivi® mitigates theft to reduce shrinkage by accurately identifying any item that enters the Virtual Recognition Grid area; product, people, object, everything.
On-board, the Daivi® shopping companion allows the shopper to bypass the cashier queue and easily exit the store via a wi-fi connected smart payment zone where the cart automatically charges the guests' credit card for a smooth and expedient shopping experience.
Supermarkets and suppliers benefit by communicating directly with their customers in real time, recognizing their shopping patterns allowing them to get customized promotions.
Carts are returned to a secure location eliminating theft of these assets.