...Technology & Innovation
1967


Mo Immigrated to the United States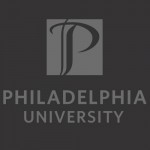 1970


Graduates from Philadelphia University

Mo Graduates from Philadelphia University with a Bachelors Degree in Engineering.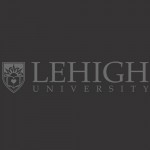 1971


Lehigh University Post-Grad

Completes Coursework for PhD in International Trade & Finance
1971 – 1972


Plant Manager - Budd Automotive Inc.

Reinvented refrigerator trailer manufacturing process • Quadrupled the output of the refrigerator trailer factory – Budd Automotive Inc. is Thyssen Krupp, Germany)
1972 – 1975


I.U. International Corporation

A $3 billion conglomerate, Mo held positions as: Executive Vice President, Codesco Dental Supply • Director, Acquisitions and Divestments (Domestic and International) • Vice President, Operations of Natural Resources • Manager, International Business
1975 – 1978


W.A. Butler Inc.

As CEO and President of W.A. Butler Inc. – Mo successfully acquired W.A. Butler – the largest U.S. veterinary supply distribution company and successfully completed a turnaround two years later. Mo sold his equity in the company to his partner.
1978 – 1981


Diacon

CEO & President - Mo developed microcomputer hardware and software for the medical industry
1981 – 1984


Prime Asset Management, Inc.

Founded firm to effect turnarounds and restructuring of over 20 manufacturing and industrial service companies, with Banc Ohio as its principal client. In-addition, Mo developed new financial strategies, reorganized management and established a cost reduction plan
1985 – 1989


Noblit Industries, Inc.

CEO & President - Mo restructured distribution and production methods for manufacturer/distributor of security and builders' hardware which was eventually disposed of. In-addition, Mo relocated portions of manufacturing operation to the Far East and established telemarketing network to drive sales.
1989 – 1991


Rickel Home Centers, Purity Supermarkets & Advisor to Merrill Lynch

Serving as Chairman of the Board/CEO/President, Mo advised on $6.7 billion restructuring and divestiture of Purity Supermarkets, Purity Supreme Supermarkets and Rickel Home Center & management restructuring of Pathmark Supermarkets. • Mo was recruited to improve operation performance of Rickel Home Centers, a money-losing home center chain. • Advised on $500 million restructuring. • Spearheaded major turnaround to solid profitability after six months of leadership. • Reduced inventory from $110 to $70 million, reduced headcount by 12% and increased gross margins from 29% to 34%. • Negotiated new union contracts with no wage increases in the first year. • Developed new logistics program which reduced investment in transportation equipment by 20%. • Eliminated company's 900,000 square feet of warehouse space and gained $35 million. • Paid special cash dividend to parent of $50 million. • Introduced new store concept which received "Store of the Year" award from Nation Home Center Magazine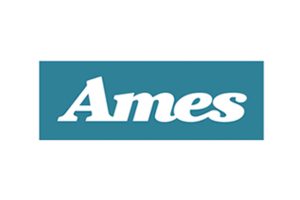 1991 – 1992


Ames Department Stores

As an Advisor to Citicorp, Mo maximized the recovery of $500 million in investment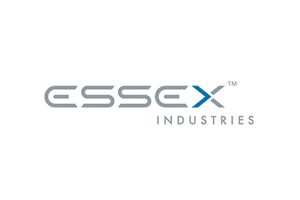 1992 – 1994


Essex Industries Inc.

Recruited by Merrill Lynch to restructure diversified sub-performing manufacturer of architectural hardware, commercial locks and commercial steel doors • Developed new strategic marketing, operational, financial and production plans • Established new joint ventures for manufacturing in the Pacific Rim involving no outlay of capital, resulting in improved quality and reduced costs • Introduced eight new products (unprecedented at Essex) that made immediate, bottom-line contributions to sales and profitability • Reorganized sales and marketing groups from a territorial structure to a profit center concept, which contributed to 20% increase in sales • Acheived an aggregate EBITDA improvement from $15 million to $31 million, with significant operational improvement within the commercial locks division • The company acheived its revenue and profit targets (1993) for the first time in four years • The restructuring led the way for the company's eventual divestiture of $250 million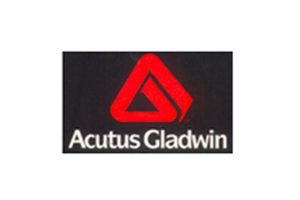 1994 – 1999


Acutus Gladwin Corp

Acquired Gladwin Corporation from Westinghouse and achieved six other acquisitions (the largest being Acutus Corporation) to form a $140 million supplier to the steel industry • Re-engineered corporate culture and introduced modern supply chain practices • Turned around company from break-even point ($40 million revenues) to $140 million in revenues with an EBITDA of $14 million in the Y2000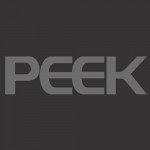 2000 - 2002


Peek (Global Traffic Systems)

Peek is a manufacturer and distributor of high technology traffic management hardware and software with annual revenues of $150 million and EBITDA of 2%. Mo assumed role of CEO/Chairman to integrate acquisitions to leverage market position • Restructured the company by changing it from geographic focus to product focus • Consolidated production facilities; overhauled management team with renewed focus on product development and reducing working capital intensity • Developed 10 new products after 7 years of status quo performance • EBITDA increased to 8% during the first year of reorganization.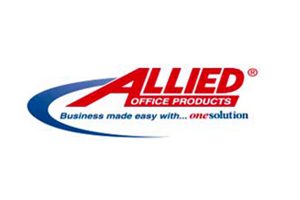 2001 – 2003


Allied Office Products

Allied is the largest independent supplier ($300 million) of office products to commercial and contract stationer markets in the Mid-Atlantic and New England regions... Mo led restructuring and re-capitalization of Allied Office Products by negotiating with a diverse syndicate of US and foreign banks and financial institutions • Successfully restructured balance sheet, directing a series of strategies to improve operating performance of business • Restructured and upgraded sales force, achieved overhead cost reduction, SKU rationalization and effected significant reductions in working capital intensity • EBITDA increased from $13 million to $20 million due to restructuring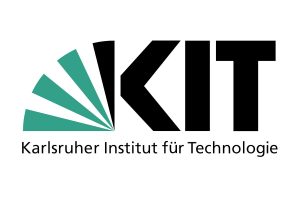 2012


Received Professorship at Karlsruhe University, Germany

Mo taught Entrepreneurial Economics at this distinguished University in Germany
2012 (November) – 2019 (December)


Formation of 5ME Cryogenic Machining

Advanced machining company that utilizes super-cooled cutting platforms enabling substantially faster processing speeds and increased tool life compared to conventional cooling methods. This method of machining allowed for Difficult-to-Machine Materials, easy to cut and form. Closed: December 2019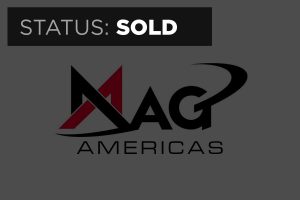 2013


Sold MAG Americas to Fives Group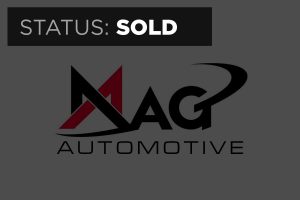 2015


MAG IAS Automotive Sold to Fair Friends Group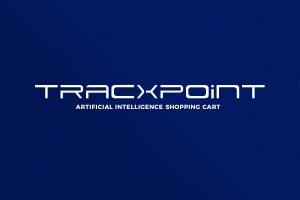 2015


Established Tracxpoint AI Shopping Cart Systems

Establishment of Tracxpoint for recognizing the need to revolutionize the supermarket experience for customers and stores through smart cart solution.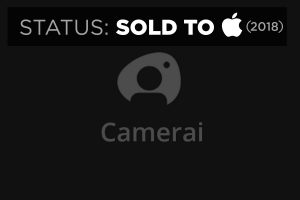 2015


Camerai AR Studio

Cross-platform graphical engine with the first Augmented Reality Studio for Developers. Camerai was SOLD to Apple® in 2018.
Mo Meidar is a dynamic and self-motivated entrepreneur who has increased corporate value by millions of dollars. He is a seasoned professional with over 50 years of operations experience with both public and private companies. His industry experience includes manufacturing, processing, retail, and distribution.
As an entrepreneur and accomplished turnaround specialist, Mr. Meidar has revitalized more than 50 companies. As CEO, Chairman or Advisor he has successfully led and managed both large and small corporations. Working on behalf of large financial institutions and private equity groups, Mr. Meidar has developed strategies for complex and diverse operations, moving both horizontally across functions and vertically within an industry.
of Executive Leadership in Operations, Manufacturing, Distribution & High Technology
Mr. Meidar is a results-oriented leader with comprehensive skills including cost control, supply chain management, infrastructure re-engineering, project management, acquisition consolidation, recapitalization, and management augmentation. He is an innovative thinker that challenges the status quo and forces a shift of legacy paradigms in organizations.
As an operations leader, he has developed strong relationships with most presidents in large automotive and aerospace companies around the world. Further, his mergers and acquisitions experience has led to extensive relationships with Wall Street commercial and investment banks, strategic buyers and joint venture partners.
and orchestration of reorganizations and turnarounds for many distressed companies.
Before Selling the company, Mr. Meidar was the Founder & CEO of MAG Industrial Automation Systems, a privately-held company which is a remarkable example of entrepreneurship and technological leadership. MAG's composites, CNC machine tools and systems companies serve the aerospace, automotive, mining, heavy equipment, solar and wind power industries, as well as the general machining industry. With 2008 revenues of over $1.75 billion, more than 4000 employees in 26 facilities in international markets, MAG is one of the world's biggest machine builders with the most advanced technologies. MAG's flagship brands have been leading suppliers of innovative production machinery for nearly 125 years.
Mergers, Acquisitions, Joint Ventures and Divestiture Activities
Mr. Meidar immigrated to the United States from Israel in 1967 after serving as Captain of a Paratrooper Engineer unit in the Six Day War. He earned a B.S. degree in Engineering from Philadelphia University, completed Ph.D. coursework in International Trade and Finance at Lehigh University and holds a Ph.D. in Engineering from Philadelphia University. Mr. Meidar enjoys travel, music, cycling, scuba, and target shooting. He has homes in Miami and Albuquerque
Speed & Flexibility to changing market conditions, Reduction in capital through supply chain management & Cost Reductions emphasizing value-added solutions
Mo I. Meidar holds over 80 Personal Patents
Mo holds a Professorship at the distinguished Karlsruhe University, Germany teaching Entrepreneurial Economics